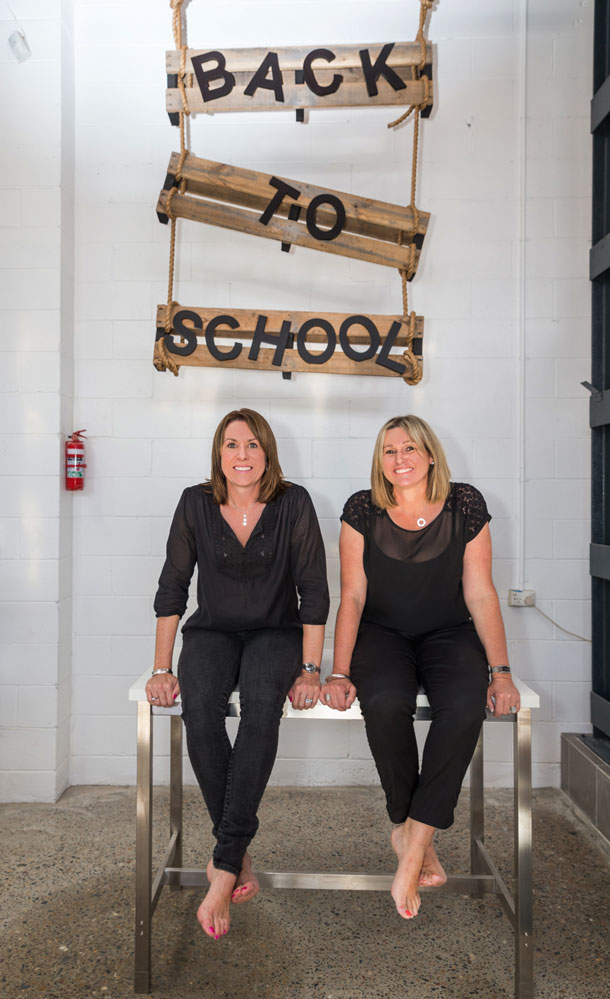 Alison Walsh and Lisa Jensen, the founders of Schoolstuff lead a team of over 30 dedicated staff. Whilst both Alison and Lisa to this day are active and hands on in their business, their amazing staff support them to provide their customers with the best possible and efficient service.
Alison and Lisa have been friends for over 20 years. They started Schoolstuff in 2004 due to their own experience and frustrations with booklists.
In the first season they had no website or premises. They had quickly built relationships with 5 schools to fill their booklist orders. In this first year they did everything themselves from taking orders, emails, printing, picking and packing, running their business from home and filled orders in the change rooms of their local rugby club.
After this successful start, in the second and third years they grew to 10 schools, employed about 5 casual staff and operated from temporary premises for the duration of the 'three month rush'.
Going into their fourth year of operation, they took the step and opened a retail outlet also. They stayed in these premises for 7 years.
In 2014 it was time to move into larger warehouse and retail premises. They now operate from 81 Caswell Street, East Brisbane, and service over 40 schools.
Some of Schoolstuff's staff have been with them since almost the beginning; with special mentions to Shannon and Bridget who manage the retail shop, Ruth takes the lead in the warehouse, and in administration Amy has helped countless orders get logged and dispatched.
All in all, the Schoolstuff team are more like family, and this is how they can provide such high quality in service and consistency in their products and range.